Highlights from Facebook F8 Conference 2017
Now that this year's Facebook Developer Conference has wrapped up, there's a lot to digest. From neuroscience experiments to artificial intelligence tools, Facebook is definitely working to expand itself beyond basic social networking. The company announced tons of its new projects and features, but here are some of the ones you can experience in the very near future:
1. Facebook Camera Gets Updated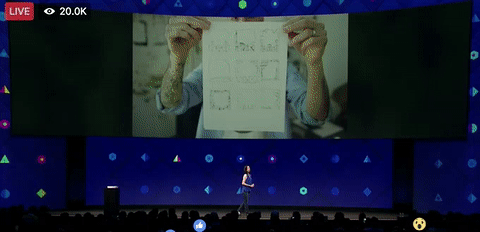 The fully-evolved Facebook Camera that was hinted at when the feature launched last month has finally arrived. Mark Zuckerberg unveiled Facebook Camera's augmented reality developer platform, which allows developers to create their own AR selfie masks and filters. For the less tech-savvy, the newly-launched Frame Studio lets anyone upload their own 2D filters to use on Facebook Camera. These two updates really push Facebook ahead of Snapchat in the camera app competition.
2. Messenger Bots Galore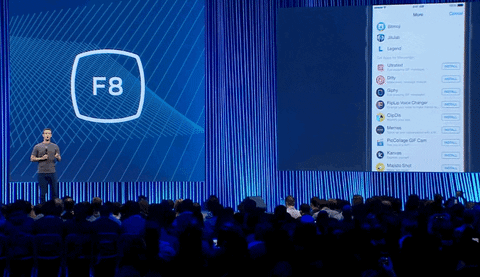 F8 2017 revealed a bunch of additions to the original Messenger Bots introduced at last year's conference. First off, you can now add bots to your Messenger group chats. That way, you and your friends can collaborate on food and movie orders, updates on an ongoing sports game, or Spotify playlists for a party. The second major Messenger Bot update is the incorporation of a bot discovery tab. This lets users easily find bots they've used before or search for new bots to use based on their functionality. While Messenger Bots honestly seemed a bit useless last year, these upgrades are a definite improvement to the user experience of the technology.
3. Introducing Facebook Spaces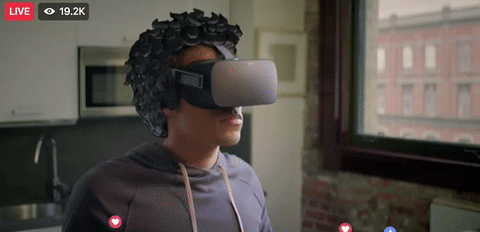 Facebook Spaces was probably the F8 2017 launch with the most buzz. This is a social virtual reality platform that relies on connecting your Facebook account with Oculus gear. Facebook Spaces lets you and your friends hang out in a virtual room as avatars based on your recent Facebook photos. Within the rooms, you and your friends can chat, draw, watch 360 videos, and make video calls. While the future of VR has been pretty unclear, Facebook Spaces suggests that its the next digital frontier for connecting with your friends.